AMMARI, NADJA
E-mail: n.ammari@gmx.de
---
AGNÈS BLANCHE MARC
Musikerin
Website: www.agnesblanchemarc.com
E-mail: info@agnesblanchemarc.com
---
BLEZINGER, STEPHAN
Website: www.blezinger.de
---
BODE, KIM-JOSÉ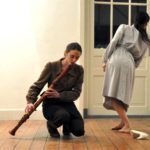 Kim-José Bode was born in 1982 in Oldenburg and grew up in Münster/ Germany. There she received her general university entrance qualification (Abitur) in 2002. She received her first musical education from Gudula Rosa at the "Westfälische Schule für Musik" in Münster at the age of ten until 2001. At the age of 14 she received piano lessons from Mareile Reuter. At the age of 16 she took harpsichord lessons with Claudia Krawietz for two years and won numerous first prizes at the national competition "Jugend Musiziert", both in solo and chamber music competitions. She has also participated very successfully in international competitions such as the "SONBU" in Utrecht (1st prize + special prizes) and the "International Recorder Days Engelskirchen" (1st prize).
Since 2003 she studied at the "Sweelinck Conservatorium" in Amsterdam with Paul Leenhouts and received her "Bachelor of Music" there in June 2008.
Since 2004 she has been increasingly interested in improvisation/jazz and world music, as well as new music with electronics and "performance art". In 2006 she started to play Kaval, a Bulgarian flute, and the EWI (Electronic Wind Instrument). She is a member of the recorder trio "aXolot", the flamenco group "NL.MUNDO" and founder of the duo "SurhaXn". Together with the jazz pianist Franz von Chossy she discovers the borders between jazz and experimental/ new music.
In addition, she has often performed as an actress and/or musician in various theatre productions. She has composed and performed the music for "Ich bin die Schöne und das Biest" as well as for "Schwarz/ Weiss – Remix!" of the theatre label Cactus – Junges Theater in Münster. Currently she is the musical director for the theatre production "Vater" and works on the conception and realisation of the interdisciplinary dance and music project "The Lost Twin" in cooperation with the London based dancer Rachel Birch-Lawson, as well as on "Silent" in cooperation with the Portuguese dancer Ana Ladas.
José is also head of the department for buck flute at the music school "Legato" in De Rijp, Netherlands.
E-mail: josephinebode@gmail.com
---
BÖHLEN, ANDREAS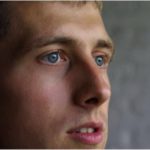 Andreas Böhlen (*1983) received his first recorder lessons from Adele Weikelt in Norden/Ostfriesland and then took lessons with Ulrike Petritzki at the Hochschule für Künste Bremen for 10 years. In 2001 he changed to Prof. Günther Höller and Dorothee Oberlinger as a young student at the Hochschule für Musik Köln. He also took lessons with Susanna Borsch, Amsterdam, and attended numerous master classes. From 2003 to 2007 he lived in Amsterdam, where he studied with Walter van Hauwe and Paul Leenhouts and completed his bachelor's examination "with distinction". Between 2007 and 2008 Andreas studied musicology in Bologna (Italy). He currently lives and studies in Basel, Switzerland, where he holds a master's degree in historical improvisation practice and jazz saxophone. Andreas is a multiple first prize winner at international competitions. His concerts so far have taken him throughout Europe, Japan, Australia and the USA. He has also produced for important radio and television stations in Europe, Japan and Australia. Besides the recorder, Andreas Böhlen dedicates himself to the jazz saxophone, studied jazz saxophone at the Amsterdam Conservatory with Jasper Blom, Ferdinand Povel and Dick Oatts and played lead saxophone in the German Federal Jazz Orchestra until 2008.
See also  www.andreasboehlen.de.
Website: www.andreasboehlen.de
---
BOLTON, PHILIPPE
Philippe Bolton graduated from Lille Conservatory in France in 1975 with a gold medal. He then established himself as a recorder maker, preferring to live from this type of activity rather than playing.
He has exhibited his instruments in many European countries, (particularly Germany and Holland), in USA, Australia and Japan. He exports about half his production outside France. Over the years he has developed several types of recorders, of which some are "copies" and others entirely of his own design. In 1980 he became a "Maître Artisan" (Master Craftsmen) and the next year he won the "Grand Prix Régional des Métiers d'Art) for the Provence region of France.
His production ranges from reconstructions of medieval recorders to pre-baroque and baroque instruments, and includes a copy of an unusual tenor recorder by Stanesby Junior which he called the "True Concert Flute".
He has also developed an electro-acoustic recorder for widening the instrument's repertoire towards jazz and contemporary music.
Website: www.flute-a-bec.com
---
BORSCH, SUSANNA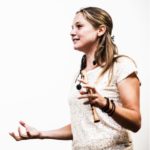 Susanna Borsch (*1974) received her first recorder lessons from Silke Kühner in Hamburg and took part in numerous master classes and competitions before moving to Amsterdam in 1994 to study with Walter van Hauwe at the Conservatorium van Amsterdam.
After her concert exam in 2000, Susanna expanded her repertoire of contemporary music for recorder (sometimes in combination with live electronics) and intensified her ensemble work in various early and contemporary music groups.
Susanna is active as a recorder player in the Netherlands and performs as a soloist and with her ensembles Mezzaluna, Electra, Hexnut and Dapper's Delight at festivals for contemporary and historical music worldwide.
Websites: www.hexnut.nl, www.susannaborsch.com, www.ensemblemezzaluna.com, www.electranewmusic.com, www.dappersdelight.com
E-mail: susanna.borsch@gmail.com
---
BOSGRAAF, ERIK
Erik Bosgraaf (Drachten, 1980) started studying the recorder professionally at the Prins Claus Conservatorium with Pia Elsdörfer. In 1999 he continued his studies with Walter van Hauwe and Paul Leenhouts at the Conservatorium of Amsterdam, where he graduated in June 2005 from the Advanced Music Program. He also is a musicologist (MA, University of Utrecht), specializing in Dutch songbooks from around 1750.
In 1998 he was prize winner of the national finals of the Princess Christine Competition. In addition he received the highest mark twice at the competition for Young Musical Talent in The Netherlands in 1999 and 2000. In 2005 he was awarded the 2nd prize at the Moeck / SRP International Recorder Competition in London.
Since 2002 he has been working on The Around the Globe Project, for which many composers worldwide have written pieces for his duo with guitarist Izhar Elias. The goal of the project is to make a substantial contribution to the repertoire for recorder and guitar by means of new techniques and functional use of multimedia. As a member of recorder consort The Royal Wind Music (director: Paul Leenhouts) he performs renaissance music, using copies of original 16th century instruments.
Erik Bosgraaf has played at numerous national and international festivals such as The Young Nordic Music Festival (Finland), The Darwin International Guitar Festival (Australia), and the Holland Early Music Festival (Utrecht). In October 2004 he co-organized the First European Recorder Performance Festival, which took place in various locations throughout Amsterdam. He has given masterclasses at the University of Melbourne and the New England Conservatory (Australia). Founder of ensemble Cordevento with Alessandro Pianu (harpsichord) and Izhar Elias, he was elected to make a debute-tour through all major concerthalls in The Netherlands in March 2007.
Recently Erik was contracted by the world's largest budget label Brilliant Classics to record three solo CD's with the music of Jacob van Eyck. The box is released in commemoration of the 350th year of the composer's death and will appear in shops in Spring 2007.
Website: www.erikbosgraaf.com
E-Mail: erikbosgraaf@gmail.com
---
BORUTZKI, SIMON
Website: www.simonborutzki.com
E-Mail: info@simonborutzki.com
---
BOPP, KATHARINA
---
BREUKING, ADRIANA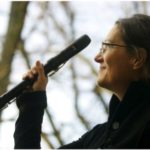 E-mail: info@adrianabreukink.com
Web: www.adrianabreukink.com, www.eagle-recorder.com



---
BRUCKNER, RUTH
E-Mail: ruth-bruckner@gmx.at
---
BURLA, ALINE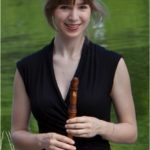 Aline Burla was born in Zurich in 1988. In 2008 she began studying the recorder with Matthias Weilenmann at the Zurich University of the Arts (ZHdK) and received her Master of Arts in Music Education with distinction in 2013. Since then she has continued her studies with Carsten Eckert at the University of Music and Performing Arts Vienna.
During her studies she received many inspirations from Dorothee Oberlinger, Conrad Steinmann, Kees Boeke and Andel Strube. She also attended master classes with Maurice Steger and Peter Holtslag.
In addition to performing early music, Aline Burla enjoys interpreting contemporary compositions. She is also co-founder of the Ensemble Lusciniol (voice, recorder, baroque cello, harpsichord) and the La Merula Quartet (recorders).
Aline Burla teaches recorder at the Music School Erlenbach and at the Regional Music School Dübendorf.
Websites: www.alineburla.ch, www.ensemble-lusciniol.com
E-mail: alineburla@hotmail.com
---
DENNHARDT, KARIN
E-Mail: karin-dennhardt@web.de
---
DIETERICH, ORTRUN
E-Mail: ortrun.dieterich@web.de
---
DOHT, ULRIKE
E-Mail: ulrike.doht@web.de
---
DOLLENDORF, MICHAEL
Website: www.michaeldollendorf.com
Email: info@michaeldollendorf.com
---
DORWARTH, AGNES
E-Mail: agnes.dorwarth@gmx.de
---
EARLY MUSIC IM IBACH-HAUS
Website: www.blockfloetenladen.de
---
ECKERT, CARSTEN
E-Mail: carsten.eckert@bluewin.ch
---
ENSSLE, ANNE-SUSE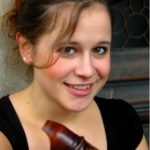 Anne-Suse Enßle was born in Backnang (Germany) in 1988.
She received her first flute lessons at the age of 8 with Waltraud Längst in Schwäbisch Hall. From autumn 2003 to summer 2007 Anne-Suse was a student of Andrea Buchert-Kwasnitza at the music school in Neckarsulm.
Since the winter semester of 2007 Anne-Suse Enßle has been studying with Professor Dorothee Oberlinger at the Mozarteum in Salzburg with a focus on instrumental pedagogy and concert studies. In her minor subject she studied viola. Master classes with Reinhard Goebel, Trevor Pinnock and Han Tol gave her important impulses in her musical development.
Concert tours have taken her to Austria, Italy, Slovenia, Sweden and Switzerland.
Since 2010 she has been a regular soloist with the Hofkapelle München (cond. Rüdiger Lotter).
Besides her solo activities Anne-Suse is an enthusiastic chamber musician. She is a member of the "Ensemble Tempesta", which is concerned with the interpretation of early music in proper style, while the "Duo Enßle-Lamprecht" (Blf&Percussion) focuses on music of the Middle Ages and modern times. In the course of this work she has already been able to premiere works by Marco Döttlinger, Herbert Grassl and Philipp Lamprecht. In this formation she also won third prize in the competition for the interpretation of new music at the Mozarteum (2010) and a special prize. Anne-Suse is a scholarship holder of the PE-Förderkreis Mannheim and the Yehudi-Menuhin Foundation "Live Music Now". She is also a recipient of the performance scholarship of the Mozarteum University.
Her artistic work is documented on the following recordings: "Weihnachten am Münchner Hof" (Hofkapelle München, Ltg, Rüdiger Lotter, oehms classic)
"Points of contact" (Duo Enßle-Lamprecht, mozarteum)
Websiten: www.enssle-lamprecht.com | www.blockfloetistin.com
E-Mail: anne.enssle@web.de
---
FAHR,KERSTIN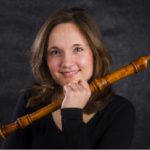 Kerstin Fahr, born in Schwäbisch Hall, studied recorder in Freiburg with Agnes Dorwarth and Michael Form and passed her diploma examination in 2008. She also took lessons on the baroque violin with Petra Müllejans and Gottfried von der Goltz. Afterwards she continued her studies in both instruments with Michael Schneider and Swantje Hoffmann in Frankfurt (artistic education with distinction and postgraduate studies in early music) and passed her soloist examination with the recorder in 2012. In 2009 she deepened her studies at the Conservatoire National Supérieur Musique et Danse in Lyon with Pierre Hamon.
Kerstin Fahr performs with various ensembles and orchestras such as Concerto Grosso Heidelberg, Trio Chayenne, La Stagione Frankfurt, Capella Academica Frankfurt and the Freiburger Barockorchester, with which she played the 4th Brandenburg Concerto in 2011.
In 2010 she won the 1st prize at the competition for recorder of the Erta Italia in Padua and the 3rd prize at the Moeck SRP Competition for recorder 2011 in London.
Since 2010 she is supported by Yehudi Live Music Now Frankfurt am Main e.V.
E-Mail: kerstin_fahr@hotmail.com
---
FERMÈ, MARION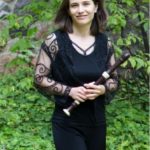 Since 2003 Marion Fermé holds the soloist diploma in recorder from the Royal Conservatory of The Hague (NL). There she studied baroque music with Peter van Heyghen. She has also studied medieval music with Pedro Memelsdorff and Pierre Hamon.
In 2007 she founded the "Ensemble Effusions" in Hamburg for the interpretation of contemporary music and the scenic performance of pieces. She is prizewinner of the ensemble competition Musica Antiqua in Bruges with the recorder trio "T'Andernaken" and of the International Solo Recorder Competition in Montréal. With her early music ensembles "Haagse Courante" and "La luth enchantée" she has performed at numerous festivals in France, Germany, Austria, Belgium, Spain, Russia and Estonia. On several occasions she has been supported by the French Ministry of Culture for performances abroad. She has recorded three CDs, two have been released by Ambitus. She holds a French university diploma as a lecturer in early music. From 2004 to 2011 she lived and taught in Hamburg. Today she lives near Paris and teaches recorder and chamber music in the Early Music Department of the Conservatoire Darius Milhaud in Paris (14th arrondissement).
Website: www.marionferme.net
E-Mail: marionferme@yahoo.fr
---
FOLCH-BÖNISCH, ULRIKE
Ulrike Folch was born in 1966 and grew up in Hamburg and Oldenburg. As a schoolgirl, she won several prizes at "Jugend musiziert" competitions. After her Abitur she studied in Hamburg, then changed to the Alanus-Hochschule near Bonn, where she graduated in 1989 with a diploma in the main subject recorder. During her subsequent studies at the Hochschule für Musik in Cologne, she graduated in 1992 as a state-certified music teacher. She rounded off her training with various master classes.
During a 5-year stay abroad in Spain Ulrike Folch gave concerts in Barcelona, Valencia and Segorbe. In 2003 she returned to Germany and has since then devoted herself increasingly to teaching. Since 2009 she works at the music school of the city of Oldenburg. A late vocal training enables Ulrike Folch to perform her concerts in a versatile way. As a soloist, she performs at many Oldenburg events, among others with the St. Anna Bardenfleth Chamber Orchestra.
E-Mail: ulrike.folch@ewetel.net
---
FRÖHLICH, SUSANNE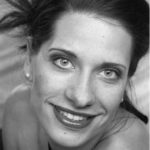 Susanne Fröhlich (born 1979 in Passau) studied recorder at the Conservatorium van Amsterdam with Paul Leenhouts and received her master's degree with distinction in 2004 after her concert diploma. This was followed by a concert exam with a focus on solo literature under Prof. Gerd Lünenbürger at the Berlin University of the Arts, which she also completed with distinction in June 2008.
Susanne regularly gives concerts and workshops in Europe and abroad. She performs both as a soloist and with the ensembles QNG – Quartet New Generation (recorder quartet) and U3 (recorder, cello and harpsichord) and has participated in numerous world premieres in renowned European concert halls and festivals – including a project with the ICTUS Ensemble from Brussels and the Neue Vokalsolisten Stuttgart.
Susanne has won prizes at numerous international competitions and scholarships, e.g. in Darmstadt, Rotterdam, Krakow, New York and Berlin. In 2006/2007 she was a scholarship holder of the Berlin Art Academies' Scholarship Programme for Young Artists. She has been living and teaching in Berlin since summer 2004 and has held a teaching position at the University of the Arts since April 2010.
Website: www.quartetnewgeneration.com
E-Mail: susanne@quartetnewgeneration.com
---
GIESE,UTE
Recorder Player and Teacher
Website: www.utegiese.de
E-Mail: ute.giese@gmail.com
---
GÖRNER, MARGRET EVA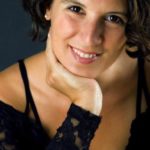 Margret Görner studied at the University of Music Freiburg (Germany). In addition to the diploma courses in music teaching and artistic education, she studied school music for the teaching profession at grammar schools. She received her instrumental lessons in the main subject recorder from Prof. Agnes Dorwarth, Michael Form, Isabel Lehmann and Luis Beduschi. During a year abroad in Amsterdam and Lyon she also studied with Walter van Hauwe, Paul Leenhouts and Pierre Hamon.
From March 2004 until the end of her studies, Margret Görner was a scholarship holder of the German National Academic Foundation.
As a founding member of the ensemble L'Art du Bois, she performs at international festivals: Schleswig-Holstein Musikfestival, Niedersächsische Musiktage, Göttingen International Handel Festival, Stockstädter Musiktage, Arolser Barock-Festspiele, Festival Oude Muziek Utrecht (Fringe), Festival Via Stellae (Santiago/ES), Festival de Música Antiga de Barcelona.
In this formation she has received a number of international awards, such as the Jury Prize and the Audience Prize in The Hague in 2006 and a special prize at the Van Wassenaer Early Music Competition, as well as the Audience Prize and the Jury's 2nd Prize at the 2009 Musica Antiqua Competition in Bruges.
Since 2010 she has been a member of Artaserse, the ensemble of Philippe Jaroussky, with whom she has already performed in Sweden, France, Belgium and England. Since January 2009 she has been the director of the Musikwerkstatt Baden-Baden (Germany) together with her colleague Judith Sartor.
Website: www.margretgoerner.de, www.artdubois.de
E-Mail: magretgoerner@googlemail.com
---
GRIMBERGEN, TRUDY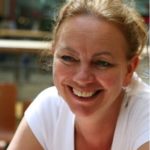 E-mail: trudygrim@hotmail.es
---
HANSLIK, BÄRBEL
Recorder teacher(diploma) at Erlangen Music-School and in privat class, professional recorder player, conductor of two small choirs.
It is my favorite subject to make music wherever it is possible. Having fun with my pupils, with other professional players, with my small vocal group "Die Meistersänger von Nürnberg", with my recorder trio "Arte a tre" and others is great!
My job is to encourage people to enjoy music, especially recorder playing, and to always look for other possibilities to get new inspiration. For example the last instrument I bought was a "Djembe" to find out something about the african feeling…
I did my diplomas (all you can do) in Aachen and Nürnberg some 15 years ago and took part in several CD-Productions (recorder and vocal).
I like it very much to participate (successfully of course) with my pupils in the contest "Jugend musiziert". In 2002 the organizers ask for recorder-ensembles and 5 groups of my class are going to join this happening!
Years ago I founded a meeting of recorderteachers in the region of "Mittelfranken", it is very interesting to get news and talk about the actual situation of recorder-teaching at music-schools several times a year.
I look forward to meeting a lot of encouraged people at EuroRPC!
E-Mail: baerbel.hanslik@stadt.erlangen.de
---
HAVASI-KISS, MELINDA
BIOGRAFIE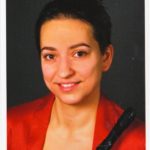 The Hungarian recorder player Melinda Havasi-Kiss first studied mathematics and music and then recorder in Szeged (Hungary). Since 2007 she has been living in Germany and passed her artistic diploma examination in 2010 with Han Tol in Bremen. Besides her studies she led a private recorder class in Bremen. Since September 2011 she teaches at the youth music school in Wangen im Allgäu. She took courses with Peter Holtslag, Corinna Marti and Dorothee Oberlinger, among others. In addition to her instrumental pedagogical activities, she regularly performs as a soloist and ensemble musician in Germany and abroad.
E-Mail: melpri1@gmail.com
---
VAN HEERDEN, CARIN
Carin van Heerden was born in Cape Town, South Africa. She was given extensive opportunities to perform and record for the radio and TV as a child. She left South Africa in 1982 for Namibia where she was appointed at the Conservatoire in Windhoek as recorder and oboe teacher. In 1983 she started professional studies at the Staatliche Musikhochschule in Cologne where she studied for the following 3 years under Prof. Günther Höller (recorder) and Prof. Helmut Hucke (baroque oboe). Here she completed her teacher's and performer's diplomas as well as the Konzertexamen. She then continued her recorder studies under Walter van Hauwe in Amsterdam and finished there in 1989 with the Performer's Diploma "Uitvoerend Musicus". During these years she was the winner of international competitions, a.o. Tonger Wettbewerb, Cologne, 1986 and the ARD-Wettbewerb, Munich, 1988.
After her studies she performed with different ensembles and baroque orchestras, a.o. with Ton Koopman, Konrad Junghänel and Alan Curtis. She is often invited as member of the jury at international competitions. She was professor for recorder at the Universität Mozarteum in Salzburg from 1993 – 2004. She has been teaching baroque oboe at the Anton Bruckner Privatuniversität Linz since 1993 and has been appointed professor for recorder at the Musikhochschule Köln in April 2004. She regularly teaches at international summer schools.
Carin van Heerden is a founding member of the Austrian L'Orfeo Baroque Orchestra under the leadership of the violinist Michi Gaigg and performs with this orchestra, regularly also as soloist, all over Europe and Southern Africa. Various CD's with this orchestra have been released under the label CPO and have brought international acclaim.
Website: www.lorfeo.com
---
HEISS, JULIA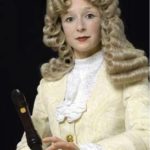 Julia Heiß was born in Heidelberg, multiple prizewinner at "Jugend musiziert", studied at the Musikhochschule Stuttgart with a diploma in instrumental pedagogy, majoring in recorder with U. Bernlöhr and elementary music pedagogy at the Musikhochschule Mannheim with Prof. M. Rebhahn.
She completed the Diploma Supplementary Studies "Early Music" at the Musikhochschule Stuttgart with U. Bernlöhr, followed by private studies in transverse flute, singing and baroque gestures.
Since autumn 2008 she has been attending an extra-occupational training course "Music of the Middle Ages" at Fürsteneck Castle with M. Lewon and U. Smilansky in connection with a project ensemble for music of the 14th and 15th century in the instrumentation voice, fiddle and medieval flutes.
Regular concert activity with "Ensemble de Luxe" (www.ensembledeluxe.de) and "Ensemble Contretemps Stuttgart" (www.ensemble-contretemps.de).
Julia Heiß works on projects with various artists, including musical readings (V. Woolf, H. Heine, H.C. Andersen, J. Nesboe) and the "Zettels Theater Mainz".
Since 1998 private lessons in the Karlsruhe area in recorder, transverse flute, piano, music theory and chamber music.
Website: www.ensembledeluxe.de
E-Mail: jaheiss@gmx.de
---
IVANCENCO, JULIA
E-Mail: ivancenco@gmail.com
---
JOHN, ANNETTE
Professional Recorder Player and Teacher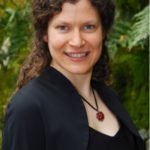 Annette John first studied in Würzburg with Bernhard Böhm, then in Bremen with Han Tol at the Hochschule für Künste and passed her concert exam with distinction in 2004.
She has given concerts at home and abroad with ensembles such as Weser-Renaissance, Orlando di Lasso, Concerto Palatino, Concerto Brandenburg, Oh-Ton Oldenburg, the Hannoversche Hofkapelle, the orchestra of the Boston Early Music Festival, Ensemble Passaggiata, Bremer Ratsmusik and Hamburger Ratsmusik.
She is interested in both old and new music. She has given several world premieres in collaboration with contemporary composers. She has also participated in numerous CD and radio recordings.
Annette John has won several prizes at international competitions, including the Schmelzer Competition Melk 2005 and the competition of the Prussian Cultural Foundation Berlin 2003 (with the Ensemble Passaggiata) and 2006 (Soloist Prize).
She is a lecturer at the Hochschule für Künste Bremen and the University of Oldenburg and has been Vice-President of the European Recorder Players Society since June 2008.
Website: www.annettejohn.de
E-Mail: kontakt@annettejohn.de
---
KELLETAT, RENATE
Website: www.renate.kelletat.de
---
KLEIN, MIAKO
Miako Klein was born in Telgte/ Germany in 1982 and grew up in Münster.
She studies recorder at the Conservatory of Amsterdam with Paul Leenhouts. Before, she studied with Gudula Rosa at the Westfalian Music School.
Miako was awarded the 1st prize at the "International Recorder Competition of Engelskirchen" in 1997 and another 1st prize at the "SONBU" International Recorder Competition of Utrecht/NL in 1998, both as a soloist.
Five times she was awarded 1st prize at Germany's National Youth Competition "Bundeswettbewerb Jugend musiziert" as a member of several chamber music groups for early and contemporary music and as a soloist.
She also won the "Prize of the City Erlangen for the Best interpretation of Contemporary Music", the Special Award for outstanding ensemble performance, the award of the Irino-Foundation Tokyo in 2001 for contemporary music and the award of the Zonta`s Club in Münster 2001.
Miako is member of the Renaissance recorder-Consort "The Royal Wind Music" and of the Medieval music group "Via Artis". As a soloist, she frequently performs contemporary music.
As a violin player she has been playing series of orchestra and chamber music concerts in different European countries, China, Malaysia, Japan and Ecuador.
E-Mail: kontakt@miakoklein.de
---
KORSMEIER, UTA-MARIA
E-Mail: umariko@arcor.de
---
KRÖLL, BIRGIT
Recorder Teacher/Professional Recorder Player
E-Mail: birgit.kroell@gmx.de
---
KRONES, MICHAEL
E-Mail: mikrones@gmail.com
---
KÜNG BLOCKFLÖTENBAU – DIE FLÖTENMANUFAKTUR
Website: www.kueng-blockfloeten.ch
---
LAURIDSEN, CHRISTINA
Blockflötistin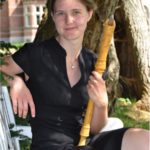 Christina (born 1986) studied with Bolette Roed and Lene Langballe at the Royal Danish Academy of Music in Copenhagen. She has taken part in numerous master classes with well-known players from all over Europe. In 2011 she graduated with top marks, with special praise for her improvisations in electronic music.
Her passion is to show the possibilities of the recorder in concerts and through her teaching. This has led to numerous world premieres.
Among many other ensembles, her outstanding groups are: the recorder quartet "Snow", the medieval trio "Fortuna" and the recorder-guitar duo Oldrup/ Lauridsen.
In November 2013 their first CD was released: "Eyktime" with the duo Oldrup/ Lauridsen – contemporary music for guitar and recorder – on the label Gateway music.
Christina is an active music teacher with the aim of teaching children and adults at a high level. She teaches at the Kobenhavns Musikskole and the Vordingborg Musikskole.
---
LEENHOUTS, PAUL
---
LELEU, ANNE
---
MACARTHUR, CATHERINE
Blockflötistin (Ruhestand)
E-Mail: catherinemacarthur@yahoo.com
---
MARGULES, ANNA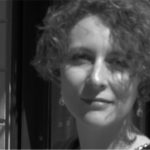 Anna Margules was born in Mexico City in 1965. She studied recorder with Horacio Franco at the National University of Mexico.
She continued her studies at the Sweelinck Conservatory in Amsterdam with Walter van Hauwe. She then travelled to France, Italy and Spain to attend courses on 14th century music with Pedro Memelsdorff.
Since 1995 she has lived in Madrid.
Since then she has dedicated herself to the research and teaching of early music and modern music. She has worked with these composers: Hilda Paredes, Gabriela Ortiz, Alejandra Hernández, Arturo Fuentes, Jesús Torres, Marisa Manchado, Ignacio Baca Lobera. Enrique Marín, Gonzalo Macías, Stefano Scarani, Alejandro Castaños, Victor Rasgado, Javier Arias-Bal, Diana Pérez Custodio, Sergio Luque and others.
She performs as a soloist and member of these ensembles: Plural Ensemble (20th century), Sforzinda (16th century) and especially intensive with Trio Subtilor (14th century), Intratempo Trío, La Recisunda (17th-18th century), in Mexico, Argentina, Cuba, USA, Portugal, Spain, Italy, France, the Netherlands and Sweden.
Anna has participated in these CD productions:
En Seumeillant, Machaut, El Cançoner del duc de Calabria, Orlando di Lasso, Il primo libro de motteti, ¿De que lado? Music of our time and from both sides of the Atlantic (verso). This last one shows modern compositions written for Anna Margules.
As a lecturer, Anna Margules gives courses on the performance practice of old and new music in Mexico, Sweden, Portugal, Cuba and Spain. She currently works as a tutor at the Conservatorio Superior de Aragón and the Universidad Autónoma de Madrid.
Website: www.annamargules.com
---
MAYRHOFER, CAROLINE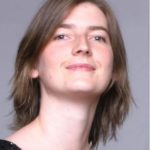 Caroline Mayrhofer, born in Innsbruck, already studied recorder at the Music High School in Innsbruck with Michael Oman at the Bruckner Conservatory in Linz. She studied painting in Florence for one year at the Accademia di Belle Arti, then instrumental pedagogy and concert studies recorder at the Music University of Vienna with Hans Maria Kneihs, and violoncello with Wolfgang Aichinger. 2001 diploma in instrumental pedagogy recorder with distinction, 2002 diploma in instrumental pedagogy violoncello also with distinction. 2005 Magistra artium concert recorder with unanimous distinction, scholarship at the Amherst-Early-Music-Festival, USA, from 2006 post-graduate studies with Walter van Hauwe and Jorge Isaac at the Conservatory Amsterdam, 2008 diploma cum laude. Currently lives in Vienna.
Repeated prize winner at the national competition "Jugend musiziert", as well as prize winner at the International Competition for Interpreters of New Recorder Music in Darmstadt 2012. Numerous concerts with new and old music as soloist and in ensembles throughout Europe, America, Asia. Participation in CD and radio productions (RecRec, EMI digital, RAI).
Co-founder of the ensembles Gesti Musicali, A Fancy Compagnye, Wort.Klang, True Lobster, Air-Borne, as well as the project Contour (contemporary solo music with electronics), collaboration with composers (Eduard Demetz, Christof Dienz, Manuela Kerer, Cinzia Nistico, Hannes Kerschbaumer, Paolo Rimoldi). Also engaged in jazz and incidental music improvisation, folk music, Indian and Arabic music.
Website: www.caroline-mayrhofer.net
---
MENSE, LUCIA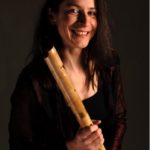 The recorder player Lucia Mense received her musical education at the conservatories of Cologne, Amsterdam and Milan with Prof. Günther Höller, Marijke Miessen, Walter van Hauwe and Pedro Memelsdorff. She graduated with the concert exam of the Cologne Conservatory of Music and the "Uitvoerend Musicus" exam of the Sweelinck Conservatory of Amsterdam. Since then, she has devoted herself to the traditional repertoire of the Middle Ages, Renaissance and Baroque, as well as contemporary music in various projects and ensembles. Her interpretations thrive on the enthusiasm for the sound ideals, virtuoso demands and performance-practical characteristics of the various styles. The interpretation of new and recent works is as much a part of her field of activity as improvisation in early music styles and in the contemporary field. Lucia Mense performs as a soloist and as a member of various chamber music ensembles and orchestras (including Ars Choralis Coeln, duo recorder/cembalo or lute, Ensemble Dialog, multimode-ensemble for experimental music). In addition to numerous radio productions, she is involved in CD recordings with the labels Ars Musici, Mode Records/ New York, Edition raumklang, Touch Records/London and Los Angeles River Records. Lucia Mense has been a guest soloist at the Early Music Festivals in Herne, Arolsen and Lithuania, the Jazz Festival in Moers, the Blokflute & Electronics Festival in Ijsbreker/ Amsterdam, the Schleswig-Holstein Festival, the New Music Festival Waterford/ Ireland, Musikprotokoll im Steirischen Herbst/ Graz, Styriarte/ Graz. Lucia Mense passes on her experience as a lecturer in courses on historical performance practice, modern music and improvisation. She has been a guest lecturer at the music academies in Cologne, Hamburg, Mannheim, Düsseldorf, Graz and at Orange Coast College/ California.
Website: www.luciamense.de
E-Mail: lucia.a.e.mense@netcologne.de
---
MEYER, WOLFER
Anschrift: Kuhlehof 5, 448063 Bochum
Telefon: +49 175 356 48 48
E-Mail: wolf@meyerinternational.de
---
MEZGER, MARIANNE
Swiss born Marianne Mezger studied with Hans Martin Linde at the Schola Cantorum Basiliensis in Basel before completing her formal studies in Belgium with Bart Kuijken, Paul van Nevel and Paul Dombrecht at the Royal Conservatoires in Antwerp and Brussels, where she was awarded diplomas for recorder (1974) and chamber music (1975).
After an intensive period of teaching at the conservatoires of Antwerp, Zurich and Berne and the teachers' training college in Fribourg, she turned her attention increasingly to the early sources and their practical application in the repertoire. In particular, the fruits of her research into the English recorder and flageolet tutors of the 17th and 18th centuries are reflected in her performances of the repertoire of this period. In this way she has combined musicality and historically informed ornamentation practice and created an individual style, which has been admired in many European countries, the United States and South Africa.
With her ensembles Trio Basiliensis and Les Amuzettes she has performed in most European countries, America and South Africa. Her recordings have been singled out for their stylish performances, and she is one of the few professional players of the French Baroque musette (court bagpipes).
In addition to her performing work she teaches regularly in Britain and Switzerland, where she co­directs a monthly course for recorder and performance practice. She is also reviews editor for "The Recorder Magazine".
E-Mail: simmez@bluewin.ch
---
MICHATZ, HANS-DIETER
E-Mail: hdmichatz@aol.com
---
MICHEL, WINFRIED
Born 1948 in Fulda, Germany, practised during his schooltime on the violin, the piano and later on the recorder. He studied the recorder with Ingetraud Drescher (Kassel) and flute with Nikolaus Delius (Freiburg) and finally with a scholarship of the DAAD at the Royal Dutch Conservatory in The Hague with Frans Brüggen, where he got his solo diploma.
Other important subjects where "Generalbass" on the harpsichord (lessons with Bob v. Asperen) and autodidactical studies of the counterpoint.
Nowadays Michel teaches at the Hochschule für Musik in Münster and the Akademie of music in Kassel recorder and chambermusic.
He composed instrumental and vocal works (published by Amadeus-Verlag, Ricordi and Mieroprint) and edited many compositions of the 17th and 18th century. He was invited for giving concerts and lectures in the Netherlands, Belgium and Germany. Since 1988 he is artistic director of the annual "Tage Alter Musik" in Kassel.
Telefon: +49 251 23 42 91
Fax: +49 23 01 884
---
MOLLENHAUER
Website: www.mollenhauer.com
---
MOMMERTZ, SASCHA
Professional Recorder Player and Teacher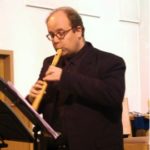 Sascha Mommertz was born in Aachen in 1976, but has lived in the Netherlands since 1985. He studied recorder at the Royal Conservatory in The Hague (NL) with Jeanette van Wingerden and Marion Verbruggen. After his teaching diploma he completed his training with Heiko ter Schegget (Amsterdam Baroque Orchestra) at the Utrechts Conservatorium (NL) with the soloist diploma in 2000.
In addition to his university studies, he studied privately with Marijke Miessen in Amsterdam (NL) and took part in master classes with Matthias Weilenmann and Jérôme Minis, among others.
He received important musical impulses from dr. Rebecca Stewart (Cappella Pratensis).
At the University of Utrecht he dedicated himself to musicological studies.
After his university studies he took up private studies of baroque and classical transverse flute with Ricardo Kanji (Orchestra of the 18th century).
In 2002 he received praise at the Musica Antiqua Soloist Competition in Brugge (B).
As a soloist, chamber and orchestra musician he plays in the Netherlands and abroad (Belgium, Germany, France, Israel, among others). He plays in Black Intention, Collegium ad Mosam, Florilegium Musicum, Helios Ensemble, I buoni antichi, Il Concerto Barocco, Limburg's Symfonie Orkest and the Orchestra of the Utrecht Cathedral Cantoria, among others.
Radio, television and CD recordings have been made of him and his ensembles.
Sascha Mommertz is currently one of the most sought-after players and teachers in the Netherlands.
He was a board member of the European Recorder Teachers Association NL and of the SONBU. From 2004 to 2008 he taught historical performance practice at the Utrechts Conservatorium. From 2012 he will be teaching recorder as his main subject at the Fontys Conservatory in Tilburg (NL).
Website: www.triodafusignano.nl
E-Mail: sascha@triodafusignano.nl
---
NALLEN, EVELYN
Website: www.evelyn-nallen.com
E-Mail: evelyn@evelyn-nallen.com
---
NIENSTEDT, DÖRTE
Recorder Player and Teacher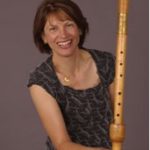 Studied in Bremen at the Hochschule für Künste and at the Akademie für Alte Musik; soloist and chamber musician with concerts in France, the Netherlands, Japan and Eastern Europe. Cooperation with composers, world premieres and CD recordings (e.g. Violeta Dinescu, Myriam Marbe, Iris ter Schiphorst, Annette Schlünz, Volker Heyn, Hans-Joachim Hespos, Rolf Riehm, Francois Rossé, Urs Peter Schneider). Prizes and awards for interpretations of contemporary music. CD- and radio productions (Radio Bremen, NDR, MDR, Deutschlandradio, CD "Neue Flötentöne" and "NEUE FLÖTENTÖNE -live"/nrw Vertrieb Essen), television contributions (Radio Bremen, NDR). Lecturer at the Hochschule für Künste in Bremen in the subjects music education and artistic training recorder, teaching methodology, ensemble and Atelier Neue Musik. Coordination of the Bremer Recorder Day. Conducting seminars, workshops and courses (e.g. guest lectureship at the University of Bucharest, International Music Projects Bremen, University Dortmund, University Oldenburg, Flute Festival Frankfurt). Specialist juror (e.g. for the German Studienstiftung prize, Landes-/Bundesjurorin Jugend musiziert). Grants from the Mariann Steegmann Foundation/Liechtenstein, the DAAD and the German Music Council
author (flute current, tibia, nmz, practise & play music, wind tunnel).editor at moeck publishing house
From 2008 – 2011 she was president of the ERPS (European Recorder Players Society e.V.) and was artistic director of the ERPS biennial "Encounters" from 24-26 October 2008 in Bremen.
Website: www.neue-floetentoene.de
E-Mail: thdnlesum@aol.com
---
OBERLINGER, DOROTHEE
Soloist and Teacher
Studied pedagogy and German literature in Cologne.
Afterwards, she studied the recorder with Günther Höller in Cologne, Walter van Hauwe in Amsterdam and with Pedro Memelsdorff in Milan on a grant from the NRW Culture Foundation. She was an award winner of the ERTA competition in Kassel (1996), and the first winner of the international competition "Moeck UK" in London (1997). In 1997 she was awarded a DAAD grant to study in Lisbon. In 1998 she was chosen for the young performers forum of avantgarde music. In 2001 she got as the first recorder player the price for young artists of NRW.
Dorothee Oberlinger is a member of the ensembles for Early Music "ornamente 99" and "Bois de Cologne". She can be heard as a soloist and with her ensembles in many concerts, radio performances and CD´s. All CD´s are edited by the marc aurel edition www.aurel.de.
Website: www.dorotheeoberlinger.de
E-Mail: oberlinger@newsic.de
---
O'DONNELL, BRENDAN
---
PADBERG, ANNETTE
Professional Recorder Player and Teacher
E-Mail: annette.padberg@web.de
---
QUARTETTO CON AFFETTO
– The Name Tells The Story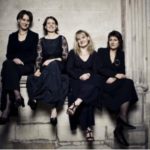 A mutual desire to create a sound both intense and sensitive led the four musicians, Lucia Dimmeler, Eva Grießhaber, Bettina Haugg and Manuela Mohr, in 1991, on a path that united this remarkable ensemble of four recorder players. Their artistic education was received in Freiburg, Karlsruhe, and Leipzig (Germany); Zürich and Basel (Switzerland); and Amsterdam (The Netherlands) where they completed their studies with distinction. The four make a convincing and strong stage presence, bringing audiences under their spell through a joy of playing and pronounced homogeneity – with strong affection (con affetto). Through the development and arrangement of various repertoire from Medieval times through to the present, and contact with contemporary composers, Quartetto con Affetto is able to extend its range. The ensemble also receives new musical impulses through teaching by the individual members, as well as their work together with renowned musicians of other genres (singing, percussion, dance) with whom unusual programmes can develop.
CDs under the "Animato" label:
1999 "Quartetto con Affetto – with four recorders through for centuries"
2004 "Spektren – music for 4 recorders with percussion" with Murat Coskun, percussion
Website: www.quartetto-con-affetto.de
E-Mail: info@quartetto-con-affetto.de
---
RAUTERBERG, FRAUKE
Professional Recorder Player/Soloist/Teacher
She studied the recorder with Prof. Ferdinand Conrad in Hannover while still at high school, and subsequently at the Universität der Künste Berlin with Prof. Christoph Huntgeburth, where she earned her recorder degree with a mention of excellence. She completed her training as a soloist from 1990 to 1995 with Walter van Hauwe in Amsterdam and in master classes with, inter alia, Frans Brüggen, Kees Boeke, Han Tol and Pedro Memelsdorff. She received her training on the flute i.a. from Prof. Christoph Huntgeburth and in master classes with Prof. Dr. Linde Brunmayr-Tutz and Barthold Kuijken. At the same time, she completed a degree in musicology at the Free University of Berlin.
Alongside numerous articals published in various musicological journals, Frauke Rauterberg is also the author of the recorder tutor "Sopranblockflöte – leicht lernen mit Spaß" (The soprano recorder – an easy and fun guide to leaning; Alfred Publishing Verlag).
She has participated successfully in several competitions, as well as in CD and radio recordings. In connection with her wide-ranging concert activities as a soloist, with her Berliner Ensemble für Alte Musik LA GIOIA and with various old music ensembles, she has traveled throughout Germany and Europe. Numerous solo and chamber music evenings including performances of the works of contemporary composers demonstrate her keen interest in new music.
In 2002, she was chosen for the mentoring-program "Berufsziel: Professorin an einer Kunsthochschule" ("Professional goal: Professor at a University of Fine Arts") in her chosen field of recorder studies at the Universität der Künste Berlin – a project aimed to train qualified artists, art historians, musicians and musicologists wishing to become professors. In the framework of this mentoring-program, she will be teaching the recorder and chamber music at the Universität der Künste Berlin.
CDs & further informations: www.la-gioia.de
E-Mail: frauke.rauterberg@la-gioia.de
---
REISIGE, TOBIAS
Recorder Player and Teacher (*1976)
I studied the recorder in Essen at the Folkwang-Hochschule. After my classical studies I had the opportunity to study also jazz on the recorder in Essen.
My special interest belongs to the recorder in Jazz-, Rock-, and Pop-Music.
More about me and my work on www.tobiasreisige.de Since 1998 I am performing this kind of music with my band "Wildes Holz" ( recorder, guitar, double-bass ) and I am always looking for other players, who are interested in or are already playing "popular-style". You can listen to our music on www.wildes-holz.de
Web: www.tobiasreisige.de
E-Mail: tobias@wildes-holz.de
---
ROHMER, JOACHIM
Recordermaker
Website: www.rohmer-recorders.de
E-Mail: info@rohmer-recorders.de
---
ROTSTEIN-RAGIUS, NATHALIE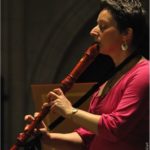 Website: www.rotstein-raguis.com/english
E-mail: flutabecbaroque@gmail.com
---
ROSA, GUDULA
Beginning of the age of 8 years Gudula Rosa received lessons in playing violin. Three years later, she heard Frans Brüggen for the first time. Being deeply fascinated she increasingly devoted herself to play the recorder. With both instruments she won awards in several youth competitions and decided later to take up the study of the recorder.
She studied at the Münster department of the Detmold Academy of Music, and the Academy of Music, Kassel. In 1993, she received her soloist's diploma along with a special honor for her outstanding interpretation of japanese contemporary music. A scholarship of the Sparkassen Foundation helped her to continue her studies in Amsterdam at the Sweelinck Conservatory with Walter van Hauwe. In 1996, she won the International Recorder Interpreters' Competition of the E.R.T.A. for contemporary music in Kassel. In the course of her intention to expand the repertoire and the possibilities of the recorder, she cooperates with composers (commissioned works, premiers), artists (performance with speech and dance) and improvisers. As a soloist as well as a member of different ensembles she gives concerts, mainly in Germany but also in other european countries and Japan.
Also as a teacher she is extraordinarily successful. Numberous award winners (Bundespreisträger/innen Jugend musiziert) of youth competitions arose from her class at the Westphalia School of Music, Münster.
Since 1998 she teaches at "Folkwang Hochschule" of Music, Essen.
E-Mail: gudula.rosa@muenster.de
---
SCHELLE, HELENE
E-Mail: h.schelle@gmx.de
---
SCHIEFFER, EVA MARIA
Recorder/Traverso-Player/Teacher
Website: www.schieffer-blockfloete.de
E-Mail: evaschieffer@gmx.de
---
SCHMIDT-LAUKAMP, URSULA
Websites: www.schmidt-laukamp.de, www.blockfloetentage-engelskirchen.de
---
SCHUSTER, PATRICIA
Professional recorder player, recorder teacher (class at music school Marl and at University Essen)
Born in Munich, I got my first musical education in Bavaria – completely without recorder! I learned playing violin and guitar and I was singing in a choir, but some years later I began to know that the recorder was the one instrument I was really interested in.
First I studied at the Meistersinger-Konservatorium Nürnberg (diploma 1995).For my forther studies I came to the Folkwang-Hochschule Essen, where I got many experiences with contemporary music for recorder and with joining music and other artistic forms. I finished my studies in 2000 (concert exam).
The most important thing for me is to find interested and interesting persons and to make music together. That`s why some years ago I founded with three other recorder players the ensemble "Flauti animati".
Making music surely is not the only way to express something. So I`m also interested in lyrics (reading and writing; own publications).
E-Mail: patricia.schuster@web.de
Telefon: +49 201 40 69 13
---
SEEGERS, SUSANN
E-Mail: susannseegers@web.de
---
SOECHTING, KATRIN
E-Mail: Katrin.Soechting@t-online.de
---
STEGMANN, ANNA
Recorder Player
E-Mail: stegmann.anna@gmail.com
---
STOELLGER, RAHEL
E-Mail: rahel@utanet.at
---
TIMMERMANN, ULRIKE-KLARA
E-Mail: U.K.Tim@web.de
---
THORBY, PAMELA
Recorder Player and Teacher
Website: www.pamelathorby.com
E-Mail: Pamelarec@mac.com
---
TRIO AXOLOT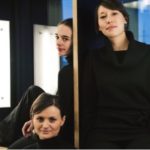 The recorder trio was founded in 2007 and today consists of the members Miako Klein, Kim-José Bode and Anna Stegmann. The former pupils of Gudula Rosa (NRW) and students of Paul Leenhouts (Conservatory Amsterdam/ NL) are united by their passion for new/ experimental music and the search for tonal contrasts in old, especially medieval music from Europe. One of the ensemble's goals is to unite these sound contrasts in concert programs and make them audible.
The artificial word aXolot is derived from the Mexican animal Axolotl, a type of salamander living in water. The axolotl is a very old species of animal, but its almost surrealistic appearance makes it seem like a mythical creature. Its gills (which grow like hair around the head) can become very long and stick out like fake antennas.
aXolot combines old and new in concert programmes just as the three musicians understand the recorder as an old and new instrument. The recorder is allowed to be included in the list of "old instruments" and due to its flexibility and diversity has been used again by composers in new/experimental music since the 1960s.
In addition, aXolot would like to contribute to enriching the previously limited repertoire of contemporary music for recorder trio with new compositions and works closely with various composers.
Website: www.trioaxolot.com
---
VISSING, HEIDA
Heida Vissing (*1964) studied recorder with Prof. Konrad Hünteler in Münster, with Walther van Hauwe in Amsterdam and with Han Tol at the Akademie für Alte Musik Bremen. Already during her studies, numerous master classes for recorder and transverse flute with renowned musicians such as Frans Brüggen, Kees Boeke, Marion Verbruggen, Matthias Weilenmann, Jordi Savall, Barthold Kuijken and many others completed her education. After her studies she began an international concert and course activity as a recorder player. She is in great demand as a teacher of chamber music, ensemble playing with historical instruments and recorder orchestra. Winner of the Bürgerstiftung Bruchsal prize for cross-generational music-making.
As a reviewer she writes for the magazine "TIBIA", a professional journal for woodwinds by the Moeck company and the "Windkanal", magazine for the recorder by Mollenhauer in Fulda.
She is the founder of the music publishing house Edition Tre Fontane, a special publishing house for recorder music and works here with international composers such as Chiel Meijering, Willem Wander van Nieuwkerk, Jan Van Landeghem, Helge Øye and Agnes Dorwarth, among others, with the common goal of publishing artistically high-quality editions.
As editor she publishes numerous editions of early and contemporary music in the "Edition Tre Fontane".
This is also the place where Heida Vissing's compositions are published, to which she has successfully devoted herself for several years.
Courses and Workshops
there were and are, among other things. in the "International Summer Academy Böhlen"/Thuringia, in the "Villa Palagione, Centro Interculturale" Volterra/Italy, music school of the "Hofer Symphoniker", Elgersburg in Thuringia, Selb in Franconia, Castle Frauenmark near Schwerin, at the "ERTA-Congress"/Dinkelsbühl and Hamburg, at the recorder days at the "IBACH HAUS"/ Schwelm and the seminars of the company "Mollenhauer"/Fulda, at the "recorder summitt" in Schwelm, International Recorder Festival Nordhorn, recorder days in Mechelen/Belgium, in Kiel, Münster, Billerbeck, Oelde, Eisenach, at the temple of the muses in Karlsruhe
Workshops and coaching for existing ensembles as guest.
Advanced training events for music teachers.
Compositions:
Musik für den Anfang
!Und nu? – Hexentanz & Co. ETF 2093
Für 3 Blockflöten SAT (B)
Solowerke
Die Uhrmacherin ETF 2131
Altblockflöte
Der Druckfehler ETF 2174
Altblockflöte
Werke für 2 Blockflöten
Auf der Flucht ETF 2098
Alt-und Bassblockflöte
Werke für 3 Blockflöten
Mondnacht ETF 2005
E-Mail: hvissing@web.de
---
VOLBERS, MAX
E-Mail: mavau90@googlemail.com
---
VOLKHARDT, ULRIKE
Recorder Player (Professional)/Recorder Teacher (Professor at Folkwang Hochschule)
As a player my main interest is to find artistic forms of expressing quasi-archaic and perpetuos ideas and needs of musician and listener. Based on studies (besides playing the recorder…) in ethnomusicology, philosophy, psychology, literature a.o. I work together with collegues from all arts and sciences. We develop performances, lectures e.a. with electronic music, dance, drama etc. but of course also nice programs with baroque music with my ensemble "camerata moderna".
As a teacher I try to first give my students basic skills in recorder technique, information about the different stiles of our repertoire, experience in consort playing of very early music, know-how about the function of the body etc. Besides this I try to encourage every single student to find his own possibiblities of expression and function of the instrument and its repertoire by me working on the same subject as every student: Lifelong learning. Together with the teachers students I try to develop new curricula. Students of all subjects are working together in our class as I myself also found the different studies I did (school music, instrumental teacher, soloist, sciences etc.) important.
Information on CD's, programs etc.: www.ulrikevolkhardt.de
E-Mail: uvolkhardt@mac.com
---
VOSTEEN, GABOR
Professional Recorder Player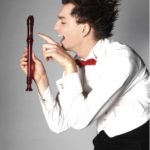 Gabor Vosteen is a recorder player and comedian. He tours vaudeville theatres, cabaret festivals and circuses. Due to the fusion of virtuoso recorder music with visual comedy and his playing with up to 5 recorders at the same time, he is often simply called "The Recorder Man".
In 2011 he was a finalist in the WQXR Classical Comedy Contest at the Carolines on Broadway in New York.
His references include RONCALLI's Winter Dreams (Konzerthaus Dortmund), GOP Varietés, Krystallpalast Varieté Leipzig, Giffords Circus (England), Kleines Fest im Großen Garten, Schmidt Theater Hamburg, "Le plus grand Cabaret du Monde" (France 2 Télévision, Paris), fabulous!narrative art festival (A), Haaste Töne (B).
Website: www.gaborvosteen.de
---
WEHLTE, ADRIAN
Born in Balsthal (Switzerland)
study of recorder, traverso and transverse flute at the universities of Nuremberg, Stuttgart, Salzburg and Vienna
concerts at home and abroad, radio and television recordings
Sheet music editions at domestic and foreign music publishers and at the internet publisher floetennoten.net
1984 lecturer at the University of Bamberg, from 1985 teacher at the vocational school for music of the district of Middle Franconia in Bavaria
Adrian Wehlte developed the idea of a modern, pitch-adjustable portative, which opens up new methodological paths in the subjects of intonation teaching/ear training and ensemble playing/ensemble conducting (see portativ.net).
Website: http://adrian.wehlte.net
---
WEILENMANN, MATTHIAS
E-Mail: matthias.weilenmann@zhdk.ch

<
---
WEIS, SIMONE
E-Mail: weissimone@yahoo.de
---
WILGO, DAGMAR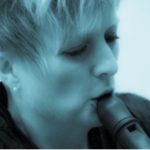 Dagmar Wilgo studied recorder, first with a pedagogical and then with an artistic focus, at the Robert-Schumann-Musikhochschule in Düsseldorf. This was followed by postgraduate studies at the Hogeschool voor de Kunsten in Utrecht / Netherlands with the final concert exam. In 1993 she founded the ensemble IL PRIMO DOLCIMELO, which consists of the duo recorder and basso continuo (Natalia Spehl). On her solo CD #tweets (2015) Dagmar Wilgo shone with virtuoso interpretations of contemporary works. Her concerts are characterized by stylistic breadth and individual sound aesthetics. In 2012 she produced the DVD "Horizonte – Ein Künstlerportrait" about the Swiss composer Hans-Martin Linde and in 2015 she published the commemorative publication "Klangfarbe und Farbklang" for his 85th birthday. She is engaged in musicological research and has published the book "L'Art de Préluder" by J. M. Hotteterre as well as other sheet music. She is also the author of the recorder school "POP ON THE BLOCK".
E-Mail: Dagmar.Wilgo@t-online.de
---
WILLBERG, JUSTUS
Professional Player and Teacher
Studied in Nürnberg and Amsterdam, Solo diploma in 1995 "with honours"
Concerts as a soloist and with various chambermusic ensembles
Teaching at Erlangen/Nürnberg University
Director of Sing- und Musikschule Weißenburg e.V.
Adresse: Postgasse 2, D-91781 Weißenburg
Telefon: 0171/7590592
Fax: 09141/6921
E-Mail: info@musikschule-weissenburg.de
---
ZIEGENMEYER, ANNETTE
Website: www.annette-z.de
E-Mail: annette.ziegenmeyer@web.de
---
ZIMMERMANN, INES
E-Mail: Ines.Zimmermann.music@t-online.de